Cappabhaile House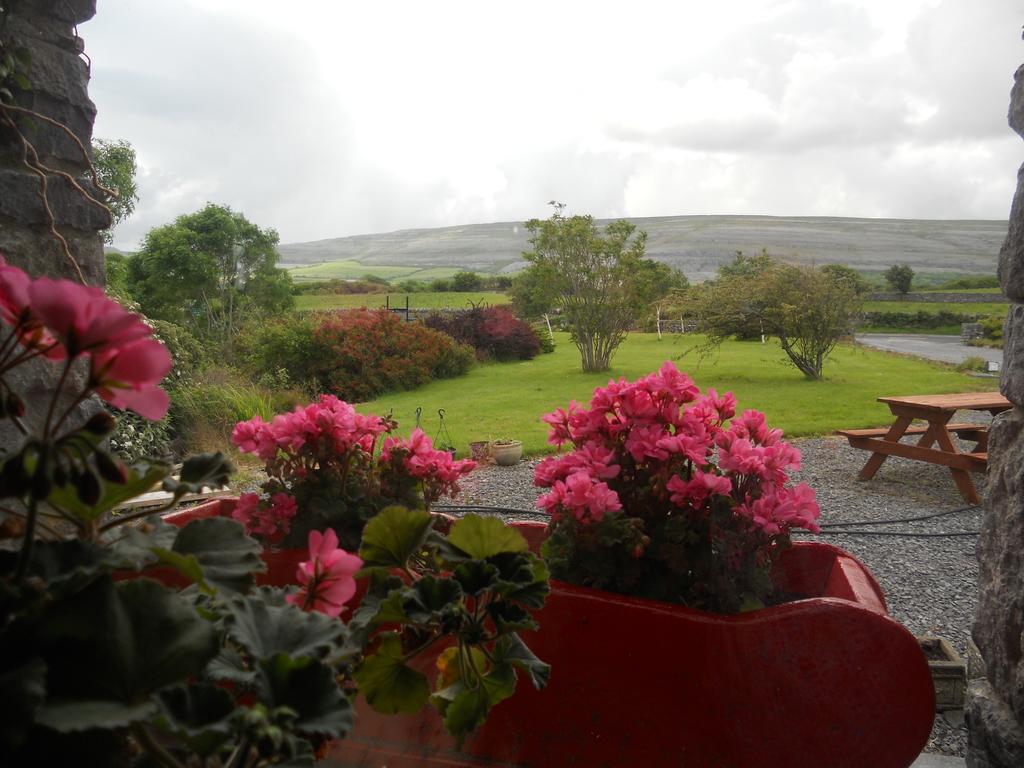 Cappabhaile House booking and availability information is available here
Cappabhaile is a superb facility located in the heart of the Burren, just outside Ballyvaughan, between Aillwee Cave and the Burren College of Art. Ballyvaughan is the natural capital of this amazing region which has the Galway Bay to the North, the Atlantic Ocean to west, and a line that would join Doolin, Kilfenora, Gort and Kinvara in county Galway. To further complement your visit to the Burren our guesthouse is only 35 minutes away from the famous 600feet high Cliffs of Moher which tower over the Aran Islands. At Ballyvaughan you can witness all these magic features and see for yourself the wonderful sight that it is to wake up to in the morning.

Relax and enjoy the peace and quiet luxury and comfort and a very warm family welcome at Cappabhaile House. This is a 12 year old guest accommodation located just outside Ballyvaughan, County Clare on a 12 acre site in the heart of the Burren Region. The Burren is a mountainous terrain in North Clare is famous for its flowers, rocks and scenery with a fascinating coastline which looks out on Galway Bay and the Aran Islands.

Our guests can relax and enjoy the peace and quiet of country life in a pure rural environment. The only sounds you are likely to hear may a bird or a cow calling her calf. We provide all the luxury and comfort that you would expect from a modern hotel. We also provide a photographic gallery of the Burren, Games Room and an open meadow to ensure you have lots to do if you care to take a cross country walk.

Your hosts Margaret and Conor will be very happy to help you plan your activities in the area with walks, hill climbs, archaeological or botany information thus making it the complete B&B experience.


All rooms are very generously sized 400sq feet with private bathrooms. We have fantastic scenic views of the Burren Mountains Newtown Castle and Aillwee Cave hill. We also offer a private car park games room and the Burren Gallery which are free to our guests.

Ballyvaughan is on the south shore of Galway Bay. Follow the signs for Ballyvaughan and Aillwee Cave and we are on the main road midway between these two landmarks.


Cappabhaile House booking and availability information is available here