Temple Gate Hotel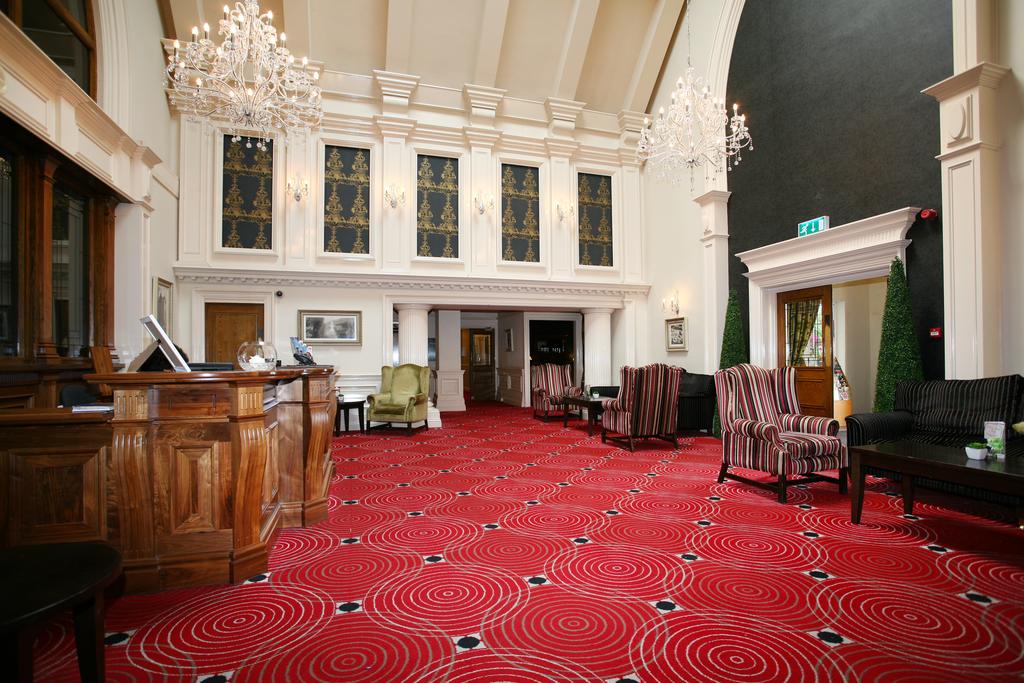 Temple Gate Hotel booking and availability information is available here
This charming town house hotel is located in the historic town of Ennis and rests on the site of a 19th Century convent. It elegantly combines history with luxurious charm. A short walk through the cobble stoned courtyard leads guests to the progressive and vibrant town centre. The 70 bedrooms suites and executive rooms are fitted to exceptional standards. Preacher's pub features traditional music each weekend and an excellent bar food menu. Our AA rosette award winning JM's bistro will provide you with an exceptional culinary experience.

Complimentary Wi Fi Internet Access on our Club Floor and Wi Fi Hot spot on all our Ground Floor Public Areas. Ideally situated near Shannon International Airport Bunratty Castle championship golf courses such as Lahinch Doonbeg Dromoland and some of the most breath taking scenery in Ireland.

The Temple Gate hotel in the centre of the historic town of Ennis, Co. Clare rests on the site of a 19th century Convent of Mercy with a fascinating and eventful history. Prior to its conversion to a convent, the original houses, Row House and Lifford House was the property of Charles O'Connell, cousin of Daniel O'Connell He was a frequent visitor to the area particularly in the years 1827 - 1829 when planning his election campaign. The Sisters of Mercy moved from the Ennis Convent in 1995 to new premises nearby.
With over 30 years experience in the hotel business, John Madden the proprietor of the hotel along with Ennis Developers had a vision to develop this historic site to a high quality hotel while retaining the gothic theme - a exciting and unique combination for the area.

Today the Temple Gate town house hotel is truly a gem in the heart of this historic town. John together with his son Paul and a highly experienced and professional team focus on the pursuit of excellence in all areas. You will experience true Irish hospitality from our devoted team. We were awarded the prestigious AA Rosette for our tenth consecutive year for our excellence in food & service. Thanks for all your help!

Discreetly situated just off the town centre, a short walk through the warm glow of the Victorian lamps in the cobblestoned courtyard leads our guests to the heart of the historical and vibrant town of Ennis. Take N18 from Shannon Limerick or Galway to Ennis. We are located on the Tulla Road
Temple Gate Hotel booking and availability information is available here