University Limerick Activity Centre ...
---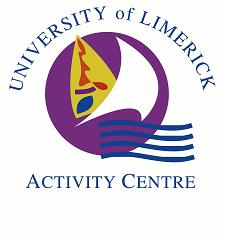 Introducing Munster's Premier Adventure Facility –
UL Activity Centre

Situated on the sheltered shores of Lough Derg and nestled at the foot of Cragg hillside lies the purpose built University of Limerick Activity Centre. The Activity Centre was acquired by the University of Limerick Sports Department in 1996. Located only two miles from the picturesque town of Killaloe in East Clare, we have access to one of Irelands cleanest and friendliest inland waterways. Rising from the lake the wooded hillsides of crag hill provide a perfect location for many of our land-based activities. With over 10 years experience in the industry, ULAC is pleased to cater for a wide variety of clients, from Schools, Kids Camps, Special Needs Groups & Skills Courses, to Corporate Groups and Sporting Teams. At ULAC there is something for everyone. Activities on offer include Sailing, Windsurfing, Kayaking, Powerboating, Archery, Orienteering, High Ropes and Dragon Boat Racing, to name but a few. Programmes are designed with each group's particular needs in mind. . Our friendly and enthusiastic staff are highly qualified and trained to help guide you through a safe and enjoyable outdoor experience. ULAC is a safe and versatile platform from which you can launch a tailor made assault on the outdoors, so whatever your outdoor needs, why not pay us a visit.