All Activities...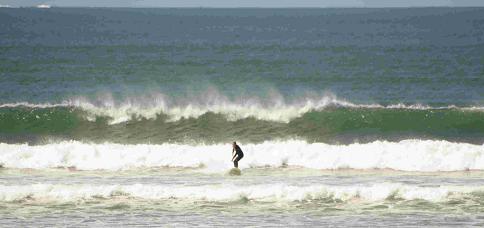 On your Clare tour you will never be far from a wealth of fun activities and adventures for the whole family. County Clare is blessed with a rich diversity of landscapes, rugged soaring cliffs, powerful Atlantic Ocean, long sandy beaches, sparkling streams and rivers, picturesque lakes, sculptured caves, rolling mountains, luscious green fields, limestone paving and quiet country roads. This is a fantastic backdrop to a diverse range of activities and outdoor pursuits.

County Clare has miles of sandy beaches many with blue flag status all great for bathing or building sandcastles. Your Clare tour would not be complete without a visit to one of its many acclaimed golfing courses; Ireland has one third of the world's links golf courses which afford fantastic views of the rugged coastline and out across the Atlantic Ocean. If a full day of golfing is too daunting try pitch 'n' putt a great fun activity for all the family.



If you love getting back to nature, or fancy yourself an amateur botanists the Burren region is a must. The nature of the terrain and the traditional methods of farming have left the burren unspoilt. A wide range of plants and animals thrive in this unique and undisturbed region. The Cliffs of Moher gives shelter to puffins and is a great spot for bird watching, or go dolphin watching or snorkelling, off the coast.



For those who aren't happy to stay at sea level you can visit a
cave
, or to get you blood racing go
pot-holing
or
mountaineering
. For adrenalin junkies try you hand at the many
watersports
Clare
has to offer; surfing, water skiing, kitesurfing, and for a more relaxed time try
fishing
off the coast or in the many lakes and rivers.
Children's activities
include pet farms, aquarium, pitch 'n' putt, swimming pools and leisure centres, body boarding and pony trekking.
There are so many ways to tour Clare whether on your own or with a group. The county has many green roads,
walking tours and hiking routes
.
Cycling
along the winding country roads you'll pass many rural bars and restaurants that will tempt you in for a pint or nibble. Find a nice campsite or caravan park to base yourself from and spend your days sightseeing. Take a
cruise
on Lough Derg or out to the Arran Islands or
boat trip
on the river Shannon. Hire a bus to explore the scenery with friends, or take a bus tour stopping at all the attractions along the way. Drive along the many scenic routes and coast roads stopping to photograph the stunning vistas.
With so much on offer during the day you'll find it hard to have the energy to tap your feet to the sound of a fiddle at a session during a local
festival
or learn to dance a set at the
Willie Clancy
Summer School.
Clare Activities
Aloha Surf School
-
Clare beaches
-
Burren Adventures Dive Centre
-
Caving, Pot-holing and Mountaineering
-
Children's Activities
-
Cruise / Boat Trips
-
Dolphin Discovery
-
Dolphinwatch
-
Doolin Pitch & Putt
-
Ennis Leisure Complex
-
Golfing and Pitch 'n' Putt
-
Lahinch Surf School
-
Loop Head Adventures
-
University Limerick Activity Centre
-
Walking, Hiking and Cycling
-
Watersports and Fishing
-