Walking, Hiking and Cycling...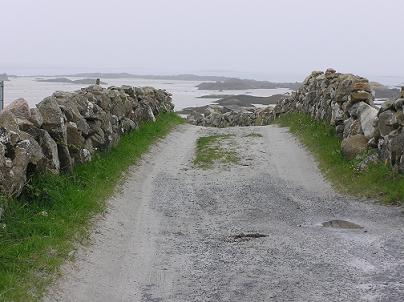 Cycling in county Clare could not be better with more than a few country roads and byways leading to seaside coves, rural villages and towns, castles and historic sites. There are several places to rent bikes with daily and weekly rates available.

A number of walking trails and cycle routes in County Clare give access to the richly scenic countryside. These sign posted walkways and cycle routes will help work up an appetite allowing you to stop en route at the many pubs and restaurants along the way.

Information about these routes can be obtained from tourist offices throughout County Clare.

These cycle routes include:
The Burren cycleway,
Rock Garden of Clare,
The loop Head cycleway,
The Dolmen Route,
Lough Derg cycleway,
The West Clare cycleway,
Castles and Churches of Clare and Galway cycle route


These walks include:
The East Clare Way, Hike
The Burren Way, Hike
Kilrush Heritage Walk, Hike
Riverside Sculpture Walk, Ennis
The Ennis Tourist Trail



The Burren Way
is a marked and signposted walking route developed between
Ballyvaughan
and Lahinch. The route brings the walker inland from
Lahinch,
passing near the magnificent
Cliffs of Moher,
to
Doolin
and on to Ballinalackan. It then continues through the heartland of the
Burren,
mostly along Green Roads (ancient road systems), across the Caher valley to Rathborney and, by the back route, on to Ballyvaughan. It brings the visitor through both the shale uplands of the southern Burren and the limestone pavements of the northern part. It may be travelled in either direction.
The East Clare Way
takes you through a landscape of rugged hills and picturesque valleys intertwined with rivers, lakes, woodlands and boglands. This is a circular route taking in the Slieve Bernagh Mountains, Lough Graney, the Slieve Aughty mountains and Lough Derg. The region has a rich heritage of historic sites, folklore, traditional music, song and dance with regular events and festivals. The route totals 180km/112 miles and one can join it or split away from it at a number of points along its route.
Walking
tours and outdoor clubs are also a great way to get to know
County Clare,
these include:
Heart of the
Burren
Walks, Kilnaboy
Burren Hill Walks, Ballyvaughan
The Shannonside Activity centre, Mountshannon
The
Burren
Outdoor Education Centre
There are also numerous
guided and self guided cycling and walking tours
in County Clare.
Clare Activities
Aloha Surf School
-
Clare beaches
-
Burren Adventures Dive Centre
-
Caving, Pot-holing and Mountaineering
-
Children's Activities
-
Cruise / Boat Trips
-
Dolphin Discovery
-
Dolphinwatch
-
Doolin Pitch & Putt
-
Ennis Leisure Complex
-
Golfing and Pitch 'n' Putt
-
Lahinch Surf School
-
Loop Head Adventures
-
University Limerick Activity Centre
-
Walking, Hiking and Cycling
-
Watersports and Fishing
-