Brian Boru Heritage Centre ...
---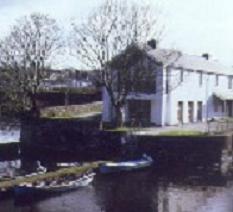 The lake town of Killaloe is picturesquely sited at the southwest tip of Lough Derg.

Killaloe Heritage Centre elaborates on the theme of Celtic Ireland.

The 11th century High King of Ireland, Brian Boru who subdued the Vikings and was
one of the influential and colourful figures in Irish History was born here.

There are many links to this pivotal figure at Killaloe including his great legacy to the Irish people – the famed O'Brien Clan. The Heritage Centre calls to mind the life of Brian, the various sites and buildings in Killaloe associated with him and his clan.