Bunratty Manor Hotel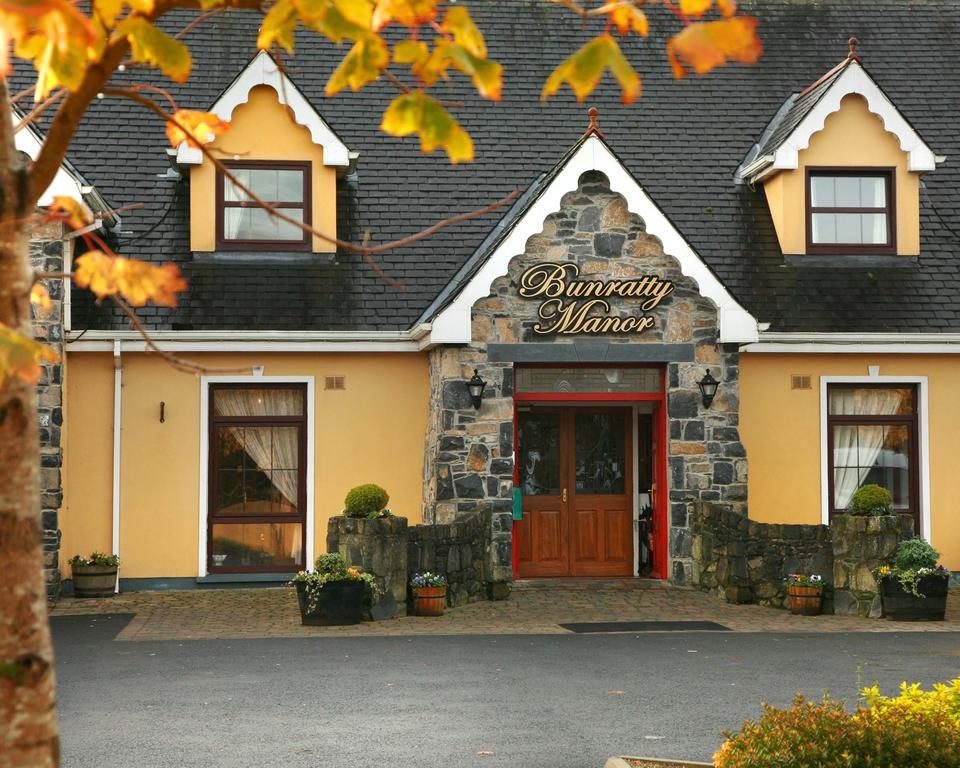 Bunratty Manor Hotel booking and availability information is available here
Bunratty Manor originally began as a B&B but soon advanced to 3* hotel standard. Wooden floors and restful guest rooms add to the charming and tranquil setting of the Manor. Bunratty Manor is located in the centre of Bunratty - and in close proximity to the historical Bunratty Castle. The village of Bunratty contains everything for the discerning traveller. Tax free shopping, fabulous restaurants and old fashioned Irish pubs where one can soak up the atmosphere of life in west coast Ireland.

The hotel consists of 15 ensuite bedrooms and all rooms come with a complimentary drink on arrival. The rooms are designed with old fashioned charms and modern conveniences. Open fires, hanging art work and a wonderful atmosphere all combine to make Bunratty Manor Hotel a magnificent experience.

The Manor Restaurant is without doubt one of the leading restaurants in the mid west. It has a most creative delicately selective menu using only locally sourced sea food game & meats. The restaurant itself is intimate with a huge atmosphere. All dishes are cooked to order and we would be particularly famous for our daily specials our personal service and our attention to detail.

With the help of my good friend Pascal sommelier of the year we have a wide varied and interesting wine list. It has literally something for everyone. We have six house wines to accommodate all tastes and the list itself has over one hundred different wines. So whether it's a robust Bordeaux at 250.00 euro or a subtle Merlot at 20.00 euro you require we can accommodate you.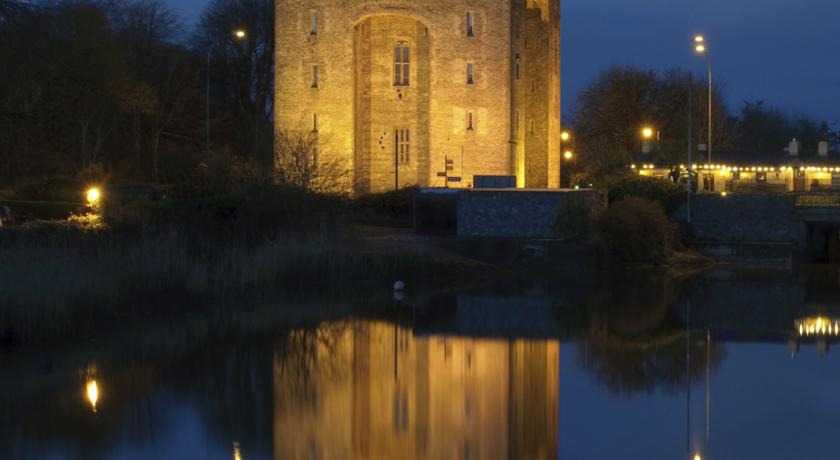 Bunratty is home to the famous Durty Nellys pub. Situated just across the road from the hotel, the pub is now one of Ireland's best loved restaurants, offering a wide selection of cuisine, from the traditional atmosphere of the Oyster Restaurant, to the intimate surroundings of the upstairs Loft Restaurant. Bunratty town is just a stroll away and offers more excellent restaurants and pubs, the Castle and shopping. An 11 hole championship golf course is in close proximity.

Travelling from Ennis, Shannon or Limerick into Bunratty, Bunratty Manor Hotel is the first major property on the right hand side.


Bunratty Manor Hotel booking and availability information is available here