Ennis Walking Tours ...
---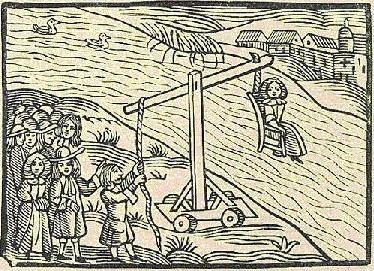 Ennis Walking Tours is an exciting tourism initiative which runs lively and entertaining guided walking tours through the winding streets of the medieval town of Ennis in Co Clare.

The story of how a scold or nagging woman was punished by being strapped to a stool and ducked in the waters of the river Fergus is just one of the fascinating tales brought to life on the tours. An experienced guide leads you through the atmospheric winding streets and "bow-ways" of the town, while revealing the intriguing characters and stories that shaped its history. Hear about the mythology and legends of the town – from banshees to Biddy Early (the magical lady of Clare who was tried for witchcraft in Ennis). Hear tales of murders and hangings, famine and poverty, rebellions and riots and discover how the most powerful men from Irelands past – amongst them Daniel O'Connell, Eamon de Valera and Charles Stewart Parnell were closely linked to the town. Finish the tour in the comfortable setting of a local pub and learn more about Clare's unique contribution to the traditional Irish music scene.