Knappogue Castle and Walled Gardens...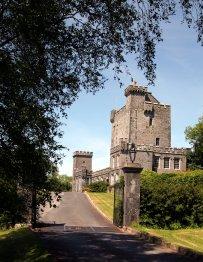 Don't miss this truly magnificent medieval castle in the unspoiled and idyllic landscape of Quin, Co. Clare.
Knappogue Castle, built in 1467 by Sean McNamara, son of Sioda (who built Bunratty Castle) has a long and varied history. In 1571 the castle became seat of the MacNamara Clan, Earls of West Clancullen.
In 1641 it was occupied by Oliver Cromwell's troops but later returned to the MacNamara family who sold it to the Scots in 1800.
You can visit Knappogue Castle and Walled Gardens's webpage at Knappogue Castle and Walled Gardens
Or e-mail them by clicking here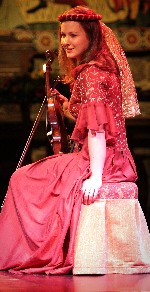 The castle has been host to two Irish Presidents as well as other heads of state including General de Gaulle.
No visit to Knappogue is complete without exploring the castle beautiful walled gardens. This young garden offers
horticultural therapy and a tranquil haven with something of interest to everyone.
The Knappogue Experience does not end there!
Why not enjoy a night of musical splendour and entertainment at the historic castle with a memorable evening of
entertainment and fine foods at a
Knappogue Castle
Banquet. Let the ladies of the castle welcome you
with a programme of music, song and dance taking you on a musical journey from medieval times to the present day.
For more information please contact
Shannon
Heritage on 061 360788
or email us or visit our web site by clicking on above link