Williams Rent A Bike...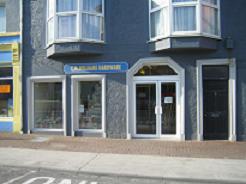 Williams Hardware has been running a bike rental for the last 20 years. We are based in the famous and very popular resort of Kilkee. We provide new touring bikes every year for ladies and gents. We provide all the ancillaries like helmets, locks (known of our bikes have ever been stolen), child seats etc. There are some very spectacular routes for cyclists around Kilkee. Prime amongst them is the famous Loop Drive which follows the coast around the Loop Head peninsula. Also one can cycle towards the villages of Doonbeg and Moyasta which are within 5 miles/ 8 kilometres of Kilkee. Williams Kilkee provides maps of all the cycle routes which are given free to each customer. There are routes for the enthusiastic cyclist and those that prefer a more leisurely cycle. Williams Hardware has a map which we give free to each customer with all the cycle routes mapped out.


Our rates are 15 euro per day which is 24 hours from the time of hire. Group rates are available. We are open every day except Sunday. We require a cash/credit card deposit or customers can leave some form of identification. Customers can leave their luggage at our premises for safe keeping.