Karon Travel...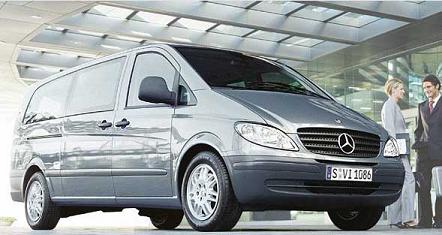 Karon Travel specialises in
• customised sightseeing tours for families and small groups in Co. Clare and the West of Ireland
• airport transfers at Shannon Airport
• golf transport throughout Ireland


Sightseeing Tours

Based in Ennis, Co. Clare, we are ideally positioned to offer guided tours of the county. There's a wealth of cultural, historical and archaeological interest, as well as some spectacular scenery, traditional market and fishing towns, and the unique geological wonderland known as The Burren.

Whether you want to do a day-long "whistle-stop" tour, or to take a few days at your leisure, we'll be happy to discuss your schedule and specific interests and to tailor a tour to suit you.

Your guide, and the owner of the company, is Hugh Carthy. With a long-standing interest in archaeology, he is well qualified to guide you through one of the densest concentrations of archaeological remains in Ireland, which is scattered throughout Co. Clare, but especially in The Burren.

We limit group size to 7 guests, and operate an air-conditioned luxury MPV. This guarantees a comfortable and highly personal experience, and also means that you'll get to visit places that traditional coach tours can't reach.

If you're using County Clare as a base for your holiday, the whole west coast from Cork to Mayo is accessible for day-tours. We'll be happy to collect you at your accommodation anywhere in the county for a day tour to, for example, the world famous "Ring of Kerry", or the rugged scenery of Connemara.


You can visit Karon Travel's webpage at Karon Travel
Or e-mail them by clicking here
Airport Transfers
Karon Travel also specialises in transfers at
Shannon
Airport. If you've already booked your accommodation, and simply require transport to or from the airport, you'll find our rates very competitive.
County Clare
is a popular venue for special events like conferences, seminars,
festivals,
summer schools and weddings. If you're arriving through Shannon Airport, or indeed through any of Ireland's international airports, and require transport to your event, we'll be happy to discuss your requirements and to provide a quotation.
Golf
Ireland has a well-deserved reputation as one of the premier golf destinations in the world. If you need transport to one of the many golf courses in
County Clare,
or if you need dedicated transport for your entire golfing holiday in Ireland, don't hesitate to contact us to discuss your requirements.
Contact Details
International: +353 1 8134547
Lo-call: 1890 876600
Mobile/Cell: +353 86 8055220
or email or visit our web page at above link