Burkes Armada Hotel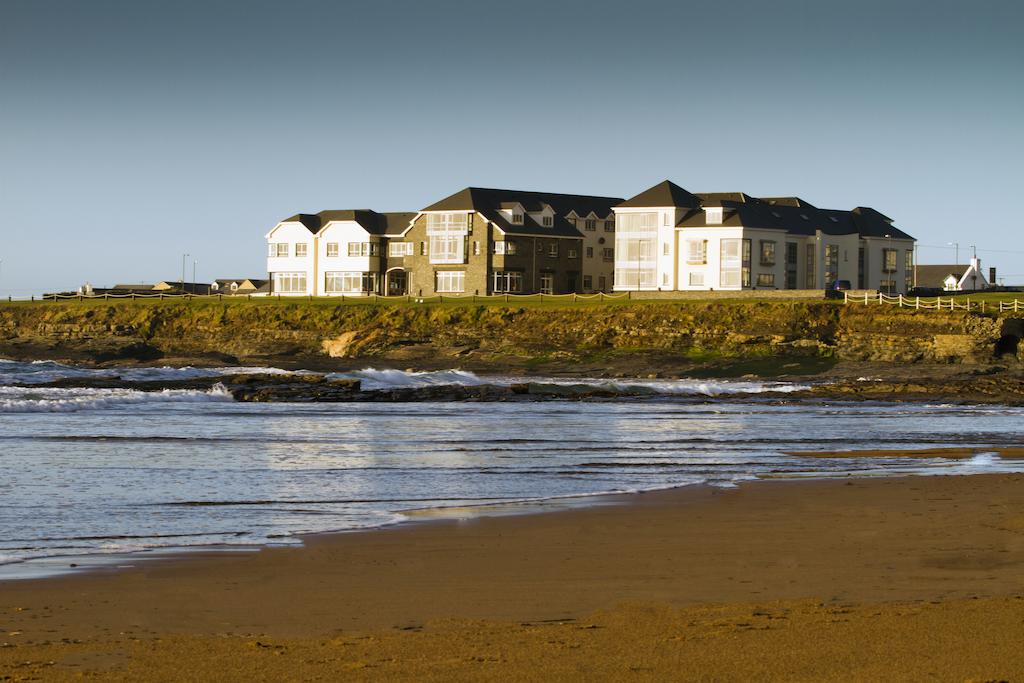 Burkes Armada Hotel booking and availability information is available here
Burke's Armada Hotel in Co. Clare situated on the waters edge overlooking superb Atlantic Ocean views. In the townland of Spanish Point near Miltown Malbay the hotel is ideally located and the ideal touring base for Clare or West Clare to the Cliffs of Moher, Burren and many more.

Burke's Armada Hotel is family owned and run. The hotel enjoys the unique seaside view so any guest can savour surfing, beach walks and seaside family fun. Many of our rooms also enjoy this splendid view. Decorated to the highest of standards a classic style & character welcomes the guest arriving with friendly and helpful staff, award winning facilities, conference rooms, old world style flagship bar, ocean view restaurants, and a banqueting hall to rival any brides dreams.

The ideal touring base for continued trips to Kerry, Galway & Limerick and one hour from Shannon airport, Burke's Armada Hotel also offers the ideal location for Golfers. Not only is Spanish Point Golf Links just a short walk along the Coast Road, we are situated between Lahinch Golf Club and Doonbeg Golf Club, and within a thirty minute drive to 8 Courses!

The Cape Restaurant embodies contemporary surroundings, warm candlelight, soft music, and private bar. The atmosphere is warm, friendly and inspires total relaxation, sit back, enjoy yourself, you deserve it. Featured in the Flagship Bar are antiques from a bygone era, flagstone fireplace, and a timber and slate floor. Sit beside the turf fire, enjoy a snack and a drink, have a chat with new friends, the Flagship Bar has a warm welcome for everyone. Bar food menu available.


The Lower Bar & Beer Garden provides space and comfort for the larger group or family, with spectacular views of the Atlantic Ocean. For the larger group or family the Lower Bar provides spacious accommodation for relaxing, enjoying Chef's Bar Food Menu or the daily carvery Lunch. Wide screen TV is very popular for those sporting days while the Beer Garden provides for al fresco moments and wonderful views of Spanish Point beach.

The Courtyard is perfect for lovely for those quiet moments... Just want to get away from it all? Enjoy a quite time with views of the Atlantic Ocean. What can be more relaxing than listening to the waves rolling in and out or watching the wind surfers skimming the ocean...

The Fitness Room for Hotel Guest use only, is equipped with:
• Treadmill
• Exercise Bicycle
• Fitness Punch Bag
• Multi Function Resistance Units
• Shower Facilities



Burkes Armada Hotel booking and availability information is available here