Old Ground Hotel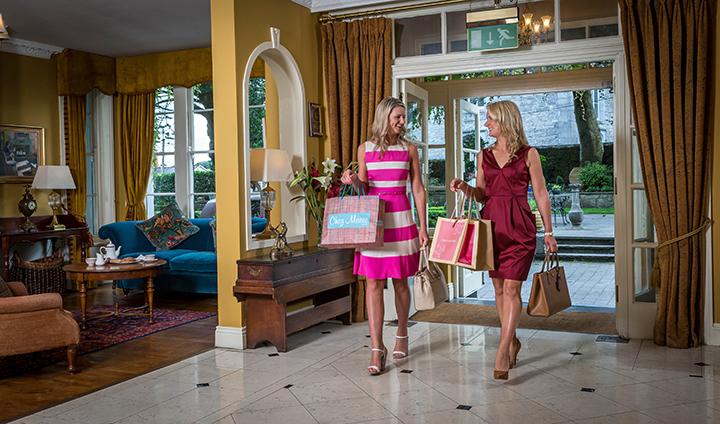 Old Ground Hotel booking and availability information is available here
The Old Ground is situated in the heart of the historic town of Ennis Co Clare. The hotel is a former Manor House dating back to the 18th century.We are a 20 minute drive from Shannon airport. The hotel boasts 85 deluxe bedrooms 2 restaurants to choose from and Poets Corner bar serving food daily. You can listen to some of the best traditional Irish Music Sessions Thursday through Sunday

Situated in the centre of historical Ennis, in County Clare, in the heart of Ennis, you will no doubt find that the the Old Ground Hotel is the ideal choice for a visit in Ireland. A town steeped in history, you will find the Old Ground Hotel an ideal choice as a vacation touring base or for your Irish hotel break. There is a bus and taxi service from Shannon Airport, only 20 mins away. Car hire is available at the airport.

The Old Ground Hotel has recently undergone a significant refurbishment programme. All bedrooms are stylishly and thoughtfully designed with our guest's ultimate comfort in mind. Fresh, white crisp linen and the softest duvets and pillows ensure a great night's sleep.

The Hotel offers a choice of restaurants to dine in, one of which is The Town Hall restaurant which creates a perfect setting for an exquisite dining experience. Original art acts as a theatrical backdrop to intimate, candlelit tables and only the finest of food is served. The award winning O'Brien Room which is one of the most renowned restaurants in Co. Clare for its cuisine and is frequented by locals and tourist alike. Fresh local produce is used to create both traditional and innovative dishes.
Sit back, relax and enjoy the award winning Poets Corner, a traditional style bar, where each corner takes a different ambience. Food is serves in the Poets Corner throughout the day. Pay a visit on a Wednesday, Thursday or Friday Night to hear some of the best traditional Irish Music that Co. Clare has to offer.

The Old Ground Hotel's magnificent ivy clad exterior retains all the splendour of a bygone age while inside all the conveniences of a modern hotel prevail. The location of the Old Ground Hotel in Ennis provides visitors with the perfect base to explore County Clare and the beauty of the West of Ireland. Some of the activities on offer include a visit to the Burren, Cliffs of Moher, lahinch seaside town, golfing, fishing to name but a few.....

20 Minute drive from SHannon airport heading North towards Galway. When you reach the town of Ennis after exiting the second roundabout turn right at the next set of lights. At the next roundabout turn left straight ahead and we are located on the right hand side


Old Ground Hotel booking and availability information is available here